Why Occupational Hygiene Holds An Important Role In Workplace Safety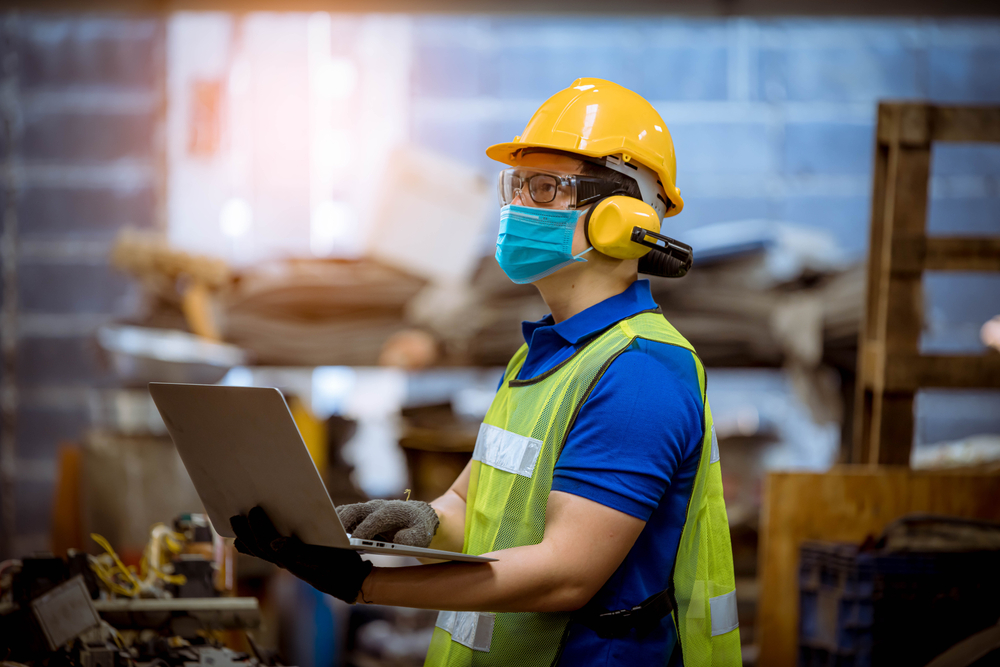 Why Occupational Hygiene Holds An Important Role In Workplace Safety
Occupational hygiene is more than putting your hand over your mouth out of consideration for other employees when you cough. 
It is a practice that plays an extensive role in the day-to-day activities in and around a workplace. 
Poor occupational hygiene can decrease efficiency, human resources, and productivity, harming your business. 
Implementing good occupational hygiene is not only about protecting employees from harm. Adhering to guidelines and implementing best practices will also save the company money. 
So, how do you implement adequate occupational hygiene measures in the workplace? What risks and potential pitfalls are there?
Today, we'll be looking at the vital role that occupational hygiene holds in workplace safety.
What Is Occupational Hygiene?
Occupational hygiene is the strategic approach to managing health and safety hazards in practice.
A workplace hazard is any source that can cause physical harm or negatively affect employers' or employees' health.  
The objective of government occupational safety regulations is to protect the health and safety of workers. 
These regulations also protect those who may need access to the workplace or occupy the areas immediately surrounding your business.
Occupational hygiene is anticipating, recognising, evaluating, and controlling health hazards in the workplace. 
When employers and employees understand the risks and potential hazards of their work environment working conditions and practices improve. 
As your working conditions improve, you'll find that your productivity also increases, which leads to a sustainable, robust business.
Today's Challenges And Health Risks: The Reason You Are Losing Money And Productivity
Injured workers and filing lengthy accident reports result in downtime and a loss of productivity. This loss in productivity ultimately costs the company money. 
The International Labour Office (ILO) estimates that 317 million workers suffer from work-related injuries annually. A further 2.3 million die from work-related accidents or disease.
Workplace injuries lead to time off work, disability, early retirement, or exclusion from the labour market. The victims and their families suffer economic loss. Businesses suffer as well. 
To mitigate risk and danger in the workplace, it is essential to identify hazards your workers may be facing. Unsafe working conditions can cause illness, injury, and even death.
We can typically categorise workplace hazards into several sections. 
Regardless of the industry, you work in; potential risks will fall into one of the sections listed below. 
Safety Hazards 
Slips, trips, and falls are among the most common workplace hazards. Typically these are the hazards that affect employees who work directly with machinery or on construction sites. 
Cords running across the floor, wet floors, ice, or anything else cause a person to trip.

Falls; caused by working from heights. Including scaffolds, ladders, and any elevated work area. 

Electric hazards- improper wiring, frayed cords.

Moving or unguarded machinery that workers can accidentally touch.

Inadequate spacing or floor space and confined spaces.
Physical Hazards 
Physical hazards in the workplace are not always evident because they include any environmental factors that can cause physical harm without touching you. These include: 
Extreme weather conditions. Workers are exposed to the sun or extreme weather conditions for prolonged periods.

Extremes in temperature, either hot or cold.

Exposure to radiation materials.

Pressurised gases.

Constant loud noise.
Biological Hazards
Also known as biohazards, these are any biological substances that pose a threat to humans. Biological hazards commonly occur when working with animals, plants, or people. 
Healthcare professionals are at high risk for biological hazards, as are laboratories, nursing homes, schools, daycare facilities, and various outdoor occupations. Some potential risks include:
Blood and other body fluids.

Bacteria, viruses, and other pathogens.

Mould and fungi.

Insect bites.

Toxic plants.
Chemical Hazards 
Anytime a worker is exposed to chemical substances in the workplace in solid, liquid, or gas form, a chemical hazard exists. 
In workers who are more sensitive to chemicals, even commonly used solutions can cause skin irritations or breathing difficulties. Examples include cleaning solutions and solvents, vapours, and fumes.
Some other common chemical hazards in the workplace include:
Vapours or fumes from welding or solvents.

Gases including carbon monoxide, propane, and acetylene.

Liquids in unlabeled containers. Also, paints, cleaning products, and acids or solvents.

Flammable materials, including explosive chemicals.

Pesticides.
Ergonomic Hazards
Ergonomic hazards refer to physical factors that put stress on your body. 
In ergonomic hazards, strain is not always immediately noticeable. While small amounts of exposure may result in aching muscles, long-term exposure can result in chronic health issues. 
Ergonomic hazards are common in office workers who spend long hours at desks or workers involved in heavy lifting. These hazards include:
Poor posture.

Inappropriate office chairs.

Workstations that are not correctly adjusted.

Repetitive or awkward movements that cause strain.

Prolonged use of force – in particular when using machinery.

Excessive vibration from machinery.
Benefits Of Occupational Hygiene
Good occupational hygiene spares valuable resources otherwise wasted on illness and injury.
 A clean and safe workplace lifts worker morale, increases productivity, and benefits businesses and employees. 
Some other fantastic benefits are:
Efficient work process, less waste, and increased productivity.

Maximised worker potential.

Improved employee health and better employee retention.

Reduced injury claims and time-wasting paperwork.

Reduced absence from work and sick leave.

Technological improvements decrease waste and increase production.
Good occupational hygiene practices enhance the efficiency of a business leading to better growth potential, attaining business goals, and increased profit margins. 
Simplify Occupational Hygiene With A Trusted Partner
Employers are legally obliged to ensure their workforce is protected from illness and accidental injury. 
After introducing the Occupational Health and Safety Act 85 of 1993, the government also made the required training courses available to employers. 
While many companies have taken advantage of the training offered, occupational hygiene can be complex and time-consuming. 
That is why you need a professional occupational hygiene specialist. At Apex Environmental, we recognise the benefits of a solid partnership and superior service.
We have the expertise, experience, and necessary resources to ensure your full compliance with the act.
Serious workplace hazards are not always obvious. Identifying hazards and assessing their potential risks to your workforce is critical to excellent occupational hygiene practice.
When considering the safety of your workforce and business and making sure you meet your legal obligations, you deserve a specialist service that you can trust.