How to avoid thermal stress in the workplace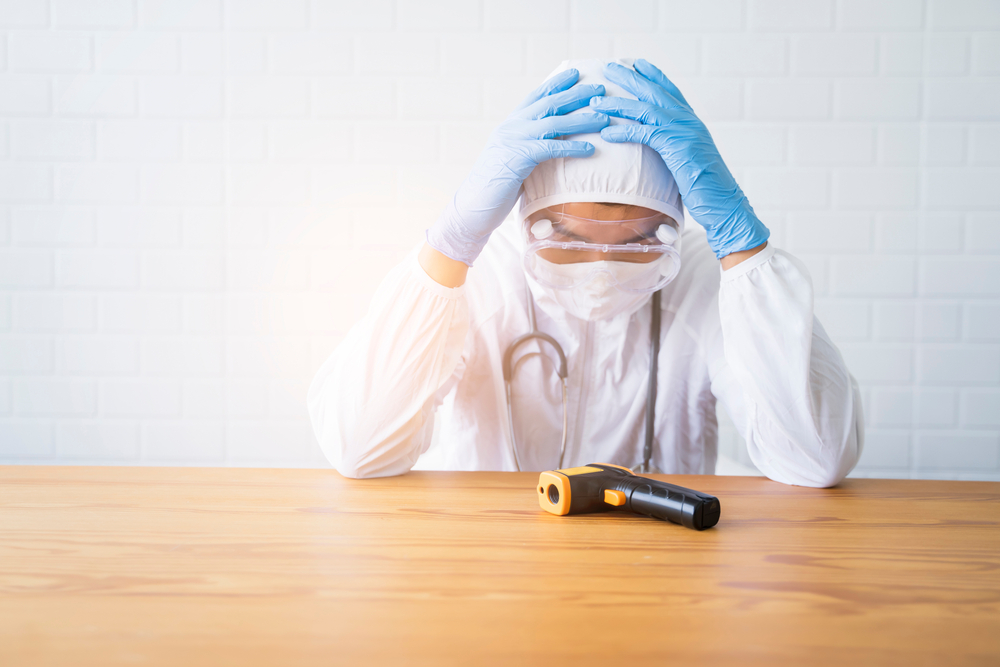 How to avoid thermal stress in the workplace 
Thermal stress in the workplace can be defined as the negative effects of extreme workplace temperatures on employees. It is asking much of a worker to perform at their best when they are experiencing thermal stress. While this does pose a significant risk to workplace productivity, there are simple interventions that can be used to mitigate thermal stress in a work environment. In this article we are taking a look at two types of thermal stress, and offering four tips on how to avoid thermal stress in your workplace: 
Types of thermal stress 
Heat Stress 
This type of thermal stress is generally caused by air temperature, radiant heat, airflow, humidity, or a combination of these. When any one of these factors can be controlled, heat stress will inevitably decrease. If these conditions are not monitored correctly, however, employees are at risk of exposure to: 
Dehydration

 

Heat stroke

 

Fainting

 

Poor concentration & fatigue

 
Cold Stress 
Cooling of the body (or parts of the body) results in discomfort, impaired sensory and neuromuscular function, and ultimately injury. Keeping employees safe from cold stress could involve providing the right work attire and closely monitoring workplace temperatures. If employees are not protected from cold stress, they could experience: 
Uncomfortable skin sensations

 

Hyperventilation

 

Shivering

 

Hypothermia

 

Impaired mental function

 
4 ways to avoid thermal stress in the workplace 
Provide education and training




A good first step to controlling thermal stress in your workplace is to educate employees on the phenomenon. Consider empowering your workforce with

OHTA Training Courses

like the OHTA W502 – Thermal Environment, an Intermediate Level Training Course by the Occupational Hygiene Training Association.




 

Thermal illness prevention programme




Next is to establish or reinvigorate your thermal illness prevention strategy, which outlines the resources to be used and steps to be taken when a thermal stress event occurs in your workplace. This is essentially a first aid kit and game plan specifically to treat the effects of workplace thermal stress.




 

Improve internal air circulation




Airflow throughout a workplace will have an impact on the real-feel temperatures that employees are experiencing as they go about their work. Controlling airflow helps to control the conditions staff work under. For example, shutting air vents to block winter winds and open them in summer to let cool air in.




 
Perform regular risk assessments

 
A thermal stress risk assessment determines the thermal stress levels existing throughout the workplace. It will identify potential health hazards in line with the Environmental Regulations for Workplaces, Sub-Regulation 2 (Thermal Requirements) framed under the Occupational Health and Safety Act of 1993 (Act No 85 of 1993). 
Contact Apex Environmental for thermal stress training. 
It is important that all employees, in all work areas, are provided with thermal stress training and information relating to heat stress and are supplied with and encouraged to drink water regularly. Similarly, those employees accessing cold areas should be given specific training regarding the dangers and actions to be taken when working in cold environments. 
You can quickly and effortlessly improve occupational health for employee welfare and business growth. Get started on your journey to creating a safe working environment with risk assessments and staff occupational health training.  
Apex Environmental is SANAS 17020 Accredited and a Department of Employment and Labour Approved Inspection Authority.